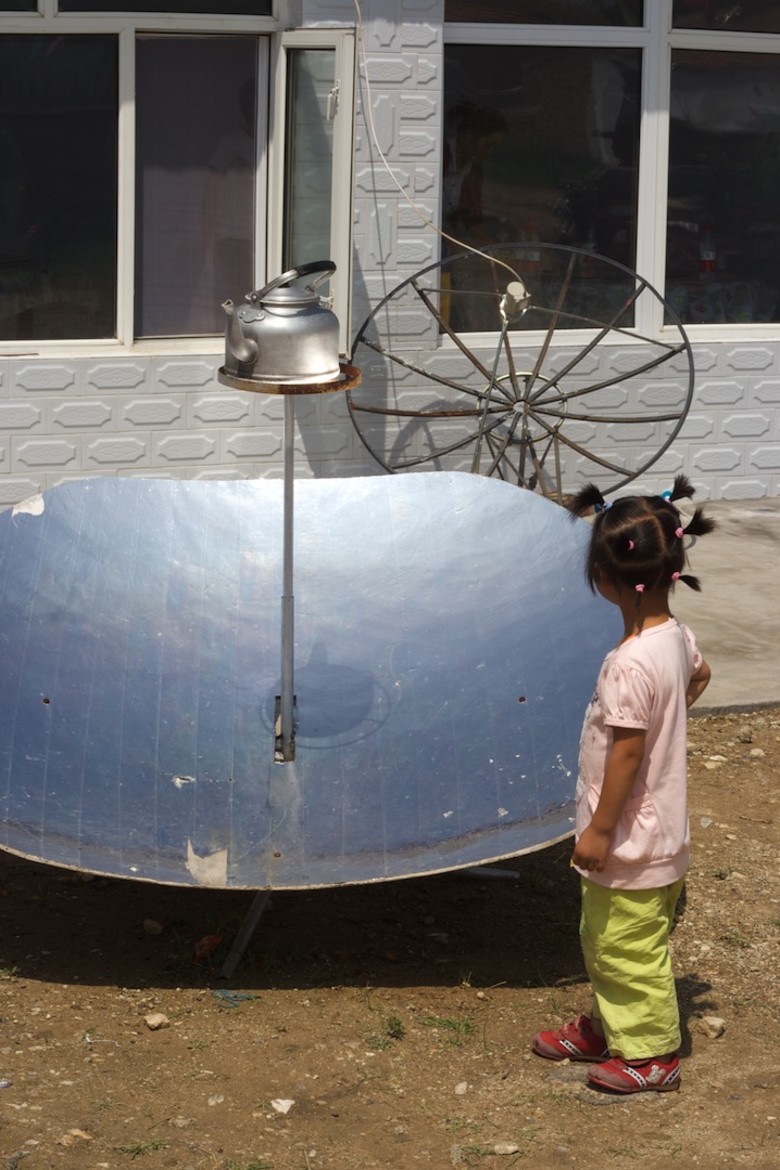 Expansive, wide, without boundary, circled by trees in the distance, lush and green, dotted by wildflowers, and the sound of locusts: that's what I was expecting. My last boss, Seward, used to tell me that in order to not be overwhelmingly disappointed by reality, I need to set my expectations low.
We took a two day roadtrip to the grassland (草原) north of Zhangjiakou (张家口), a spur of the moment decision made the day before. I suppose I was warned in advance, by multiple sources, yet my Ayi still managed to drag the entirety of my downstairs family into the endeavor. We spent 5+ hours on the way over and 6+ hours on the way back, on a trip that supposedly takes only 2 hours. Massive highway backups, giant shipping trucks loaded with cabbage and lettuce, and absolute fail toll infrastructure made for far too much tense driving. Not to mention the pouring rain once we arrived, the stipulation that foreign nationals are not allowed to stay in the hotels, and the massive, ill bout of diarrhea that plagued me on the way back, which induced me to race out into noxious, toll booth traffic and hop a highway divider in order to get to a suitable place to drop my pants. To top the summation of all these setbacks was the absolutely uninspired grassland: fenced in, yellow, bogged with water, and smelling of horse poo.
I don't think anyone had too much fun, except perhaps Baofeng, who fulfilled his goal of eating whole roast lamb. I believe the diarrhea alone was punishment enough for my having dragged a carful of people to this place.
My one consolation was perhaps the quaint little meal we had with a local farm family, yes, the same place that likely gave me diarrhea with their homemade vegetable oil, simply because they had a solar water boiler.
Location: Zhangjiakou, China