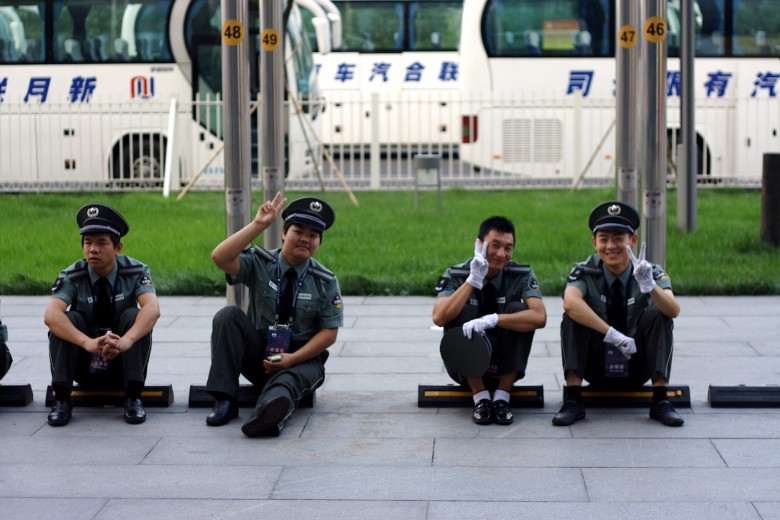 Ridiculous. I walked outside of the convention center and there they were, more than a dozen of them, sitting along the parking stiles like birds on a power line, or workers on a girder. For all my negative feelings toward police authority in general, I would still describe these guys as rather adorable.
This was right outside of the China National Convention Center, in Olympic park, by the Bird's Nest and Water Cube, where I was attending the 2010 International Music Educator's Conference. Xiao Yi, a music teacher, had a couple of extra delegate passes and invited me to sit in on the presentations and performances. As a whole, I have to say the conference was a big disappointment for me: poor, crowded, out-of-tune performances, a smattering of bad food, and equally unappealing discussions. But then again, I am not a music educator, just a scraggly youth with a little bit of love for music and a well-connected host family.
It was nice, however, walking around Olympic Park on a fair-weathered day.
Location: Beijing, China