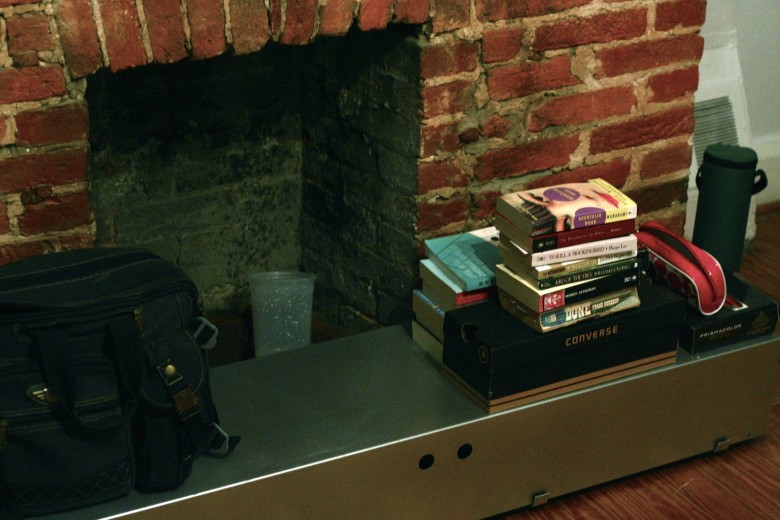 Here I am, in a new city once again. I've set myself a low-key, tentative, two-year deadline for time spent here, enough to finish my degree and look forward to the next new thing. It's a good amount of time, enough to make a full circuit of the hundred plus shops in my area and perhaps find one to call home, enough to flirt with cute waitresses and sleep on a few couches, and enough to assemble yet another piece of me, a compartment, a cardboard box I shall label Bmore.
My new apartment is rugged, probably close to a hundred years old if not older. My fireplace leaks when it's raining outside, the windows are on chains and drafty, and the low-hanging lamp assaults me at least twice a day, but there's plenty of charm and brick and creaky floorboards that make up for its shortfalls. Mostly, it is nice to have my own place again, to live with people my own age, to be responsible for stocking a kitchen, to be able to dance around naked when no one's around to see.
Being in the city has its perks, too. Yet again I find myself flummoxed by anyone willing to put up with the US's typical personal commute. Why would I spend two hours of each day stuck in traffic and upset with frustration when I can prance to-and-from the office with such delight and ease? And so, I am living by whim these days, thankfully.